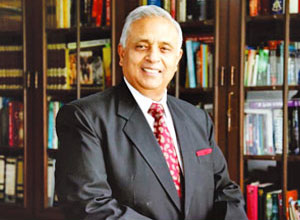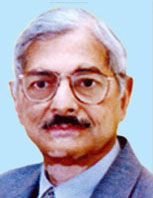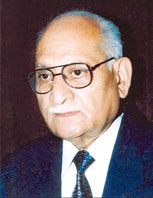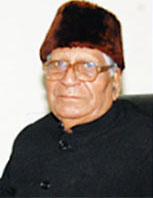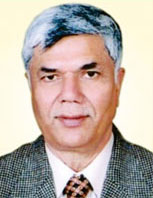 Our Mentors Who Set This Institution on Terra-Firma
This sanctimonious institution is blessed with the name of the spiritual leader Swami Dayanand Saraswati, the preserver of ancient Indian culture and religious & spiritual practices. He was the one who started several 'Veda Pathshalas' for the preservation of Vedas and did his best to prevent their rapid extinction. We are fortunate that we remain in constant blessings of the great national martyr Lala Lajpat Rai Ji, a man of dynamic personality, indomitable courage & Napoleonic capacity for organization. He was the trend-setter and his views on national problems are relevant even today when they are voiced. Another inspiration we get is from the singularly masculine figure – a lion among men, the warrior monk, Swami Vivekanand. This institution carries swamiji's message to the youth to fight valiantly the battle of life in grim hours.
The college functions directly under the control and guidance of DAVCMC, New Delhi which was founded in 1885 by a group of dedicated and enlightened persons having a strong belief in Indian philosophy and cultural heritage. Today, the DAV College Managing Committee is the largest non-governmental organization engaged in the promotion of purposeful education both in India and abroad. With the glorious past, the name of DAV has become synonymous with quality education. All DAV institutions – Colleges, Public Schools, Engineering, Management, Medical and Paramedical institutions are running under the able and valuable guidance of our Hon'ble President – Arya Rattan Sh. Punam Suri ji who has been instrumental in phenomenal growth of DAV network and has enlightened, helped and guided us from time to time for the development of this college. He has been generous enough to visit this college to bless us with his kind and benevolent support. We feel fortunate enough to have some more grand personalities as our mentors like Padam Shri Dr. S.K. Sama, Vice President, DAVCMC, New Delhi (who is also honorary physician to the Hon'ble President of India); Sh. R.S. Sharma, General Secretary DAVCMC, New Delhi, who served on various important posts such as Principal, Secretary, Gen. Secretary in various DAV Colleges and Universities; Sh. Ravinder Kumar, Secretary, DAVCMC, New Delhi; Dr. Satish Sharma, Director, Colleges, DAVCMC, New Delhi, who has won election of Senate, PU. Chandigarh many times and has been Senator in PU. Chandigarh for the last 27 years. We feel greatly indebted to all these learned visionaries who always extend their active support, cooperation and guidance for the smooth functioning of the college.
Sh. Raj Kumar Bhalla, Chairman, Sh. O. P. Bhandari, Vice Chairman and all the worthy members of our . Local Advisory Committee : Dr. Chander Parkash Kalyani, Sh. Anand Sarup Sehgal, Advocate Sh. Ashwani Bhardwaj, Advocate Sh. Manmohan Katyal, Sh. Rajesh Katyal, Sh. Krishan Kant Aggarwal (Grandson of Lala Lajpat Rai), Dr. Mohan Gupta, Sh. I.M.J.S. Sidhu, Smt. Pushpa Jhanji, Sh. Sudhir Goyal, Sh. G.S. Sidhu, Sh. Prem Kumar Goyal, Dr. Prem Parkash, Sh. Dinesh Malhotra, Sh. Telu Ram Bhagria, Sh. Satinder Pal Singh Grewal who all are prominent social workers and dignitaries of the town, along with Mrs. Rekha Watts and Dr. Parvesh Kumar always stand by our side with their wholehearted support and services for the upliftment of this institution.